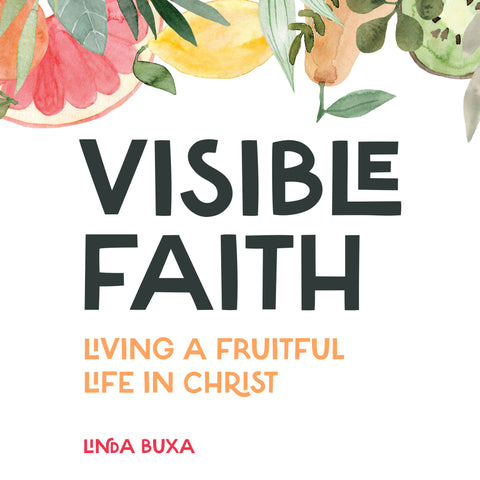 Visible Faith: Living a Fruitful Life in Christ | E-book
By Linda Buxa
The Bible teaches that like a tree, your life produces fruit. And the quality of fruit others see and experience on the outside depends on the type of person you are on the inside, which is great news for you . . .
Because of Jesus, the Holy Spirit enables you not only to produce fruit in your life but to have that fruit grow in quality and quantity.
Discover how this process works through the Holy Spirit and start cultivating the spiritual fruit you want to see in yourself with this devotional journal.
This nine-week, step-by-step guide includes devotional thoughts, prayer prompts, application challenges, guided meditations, and Scripture readings to help you live and love more like Jesus.