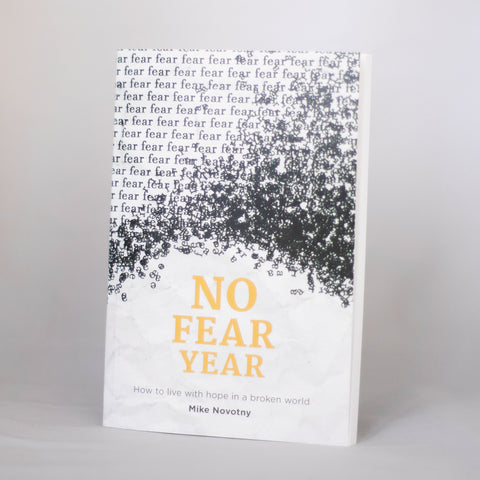 No Fear Year: How to Live With Hope in a Broken World
For e-book version, click here.
By Pastor Mike Novotny
Fear runs wild in our world today—fear of the unknown, fear of sickness, fear of failure, fear of who will be our next president, fear of ______ (you fill in the blank). But there is a remedy to fear and a path toward hope in a broken world. It's God. And Pastor Mike Novotny shows you how to trust in God's presence and power every day in his book No Fear Year. God is the answer to how you handle grief, uncertainty, and every fear you face. As you dive into the pages of this book, you'll discover how to shift your focus from the situations that make you afraid and place your hope in the Savior who gives you peace. So go ahead and trust him. God's here. He's bigger. He's better. And he's got this.
Book Cover Type:
Paperback