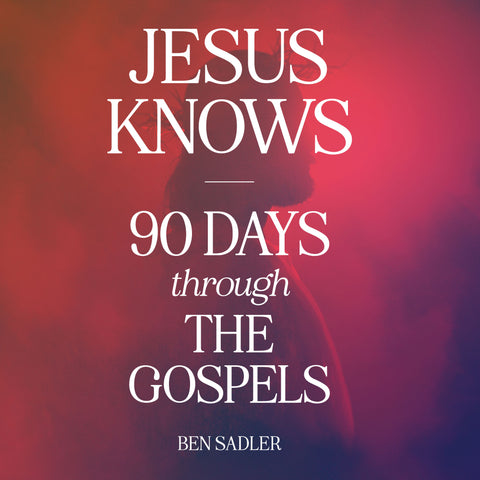 Jesus Knows: 90 Days Through the Gospels | E-book
By Pastor Ben Sadler
Are you feeling stressed? hurt? lonely? What about angry? heartbroken? burned out?
Jesus knows exactly how you feel—because he's felt it too. And he wants to walk with you through whatever you're facing today. Find strength and comfort for the road you're on in this book by Pastor Ben Sadler.
Jesus Knows guides you through reading the biblical accounts of Jesus' life, death, and resurrection. You will see that your Savior knows what it's like to be hungry, sick, forgotten,
abused. He laughed with friends. Longed for his mom. Cried out to God from pain and fear. Jesus knows what you're going through—and he knows how to lead you through it.
Because the same God who suffered with us is the same one who conquered sin to save us.